What is Reallyville?
Reallyville helps teachers and students build positive, meaningful relationships in the classroom. We make the best middle school video-based SEL and character lessons on the market. Compare our content side by side with anyone and you'll see the difference. We teach in a real way that connects with students on an emotional level and use evidence-based practices to ensure effectiveness. (Click here to see evidence based practices)
We will help you solve the two big problems that middle schools face when they attempt to roll out SEL programs….
Problem #1 – Students find typical lessons cheesy and patronizing. They remind them of elementary school and they feel like they're being treated like little kids.
Solution – We make creative videos that teach instead of tell. We use techniques that draw them in and keep them engaged and interested. Simply put, we make it matter to them.
Problem #2 – The typical program relies too much on the teachers. The messages are relayed differently in every room depending on the passions and strengths of each individual teacher. It's also very difficult to get buy-in when teachers can't stand giving lessons that the students don't like. Even if they are "no prep," bad lessons get old quick, for the teachers and the students.
Solution – our lessons are not just "no prep," they're "anti-prep." Our primary goal is to help teachers and students build relationships. Relationships are built through shared experiences. All teachers have to do is press play and enjoy the experience with the students. From there, they simply guide the lesson along and supervise. They can get involved as much as they feel comfortable, but the lesson does not depend on them, their strengths, or their passions. They are facilitators, and the messages are relayed the same to all students in every room.
*Bonus Benefit – The teachers love our videos because they help to teach the students important life lessons that the teachers are already attempting to get across, but we do it in a way that hits differently. We also designed the lessons to be simple and intuitive. This all makes buy-in 100 times easier. When teachers appreciate the videos and messages, and it's super easy, buy-in is not a problem.
Lastly, we have purposefully made our program as affordable as possible. Others gauge the market to price their products. That's not what we're about. We want to help as many people as we can, and we don't want cost to be the determining factor that causes your students and teachers to miss out.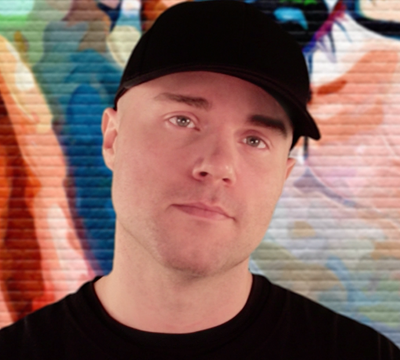 Who is John McCoy?
John is a middle school teacher, music artist, and the main host of Reallyville's video content. For 17 years he has been a highly successful middle school teacher with a passion for helping students learn about real life, not just academics. He dreamed of being able to help teachers connect with students the way he has, and Reallyville has been developed with that goal in mind.